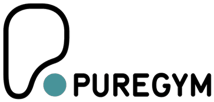 We're sorry - the windown to request contimued access to PureGym through MoveGB has now closed
We'd kept this window open for 3 weeks since the end of Dec 2018 when we started to notify all PureGym users under our health and fitness watch!
We're so sorry that you have missed this window and want to do everything that we can to help.
To speak to a member of our team and see just how much we want to prove that we care, just contact us at a convenient time and we'll do what we can to help you find another venue that works or take requests if you'd like to request any new venues that you want to see on Move!
Thanks again and sorry for any inconvenience. It's pretty rare to see a venue leave the Move network, but when it happens, we take it seriously and have plans ready to do what it takes to keep you moving!