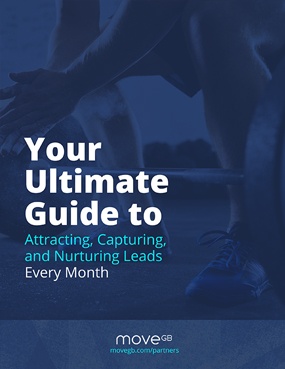 The marketing advice on the internet is seemingly endless. Some of it is valuable, most of it just isn't. The problem most fitness businesses encounter is this:

Even if—and that's a big IF—you're able to sift through it all and find some useful information, you're likely only seeing a single piece of a very large puzzle.

You see, effective marketing is a long process, not a short sprint. We've spent countless hours learning the most effective ways to market, and now it's our turn to share it with YOU!

We want you to be able to see the big picture and understand how to market most effectively to your potential customers.

As such, we've broken the guide into 3 easy to digest sections to help you understand the principles of each stage in the customer acquisition process.
- Section 1 - Attract
- Section 2 - Capture
- Section 3 - Nurture
Download your copy now, print it, and start executing on the process so you can start improving your sales process and growing your customer base!